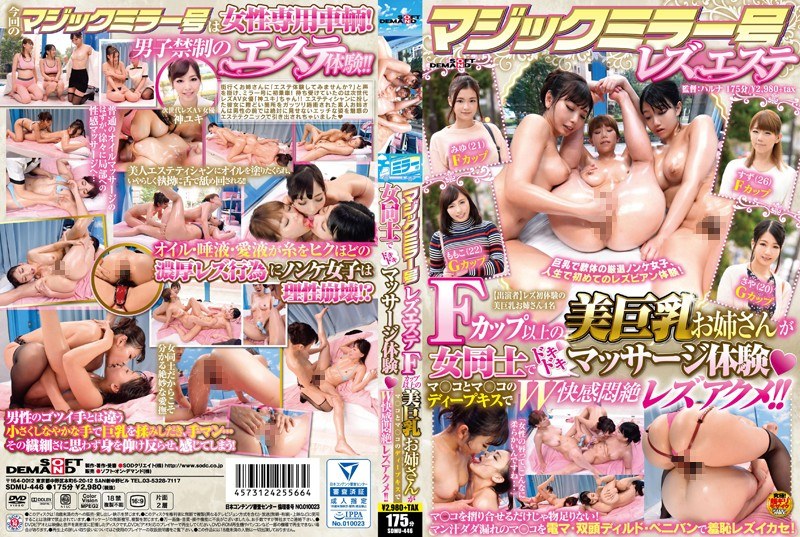 Porn Genre: Lesbian, Humiliation, Beauty Shop, Older Sister, Amateur, Big Tits, Planning, Electric Massager, Lotion, Lesbian Kiss
DVD ID: SDMU-446
Starring: Jin Yuki, Egami Shiho
Release Date: 2016-12-22
Production: SOD Create
Director: Haruna
Original Name: Magic Mirror No. Rezuesute F Cup Or More Of Tits Older Sister Pounding Massage Experience A Girls ◆ Co ○ Ma And Co ○ Ma W Pleasure Agony Rezuakume In Deep Kiss! !