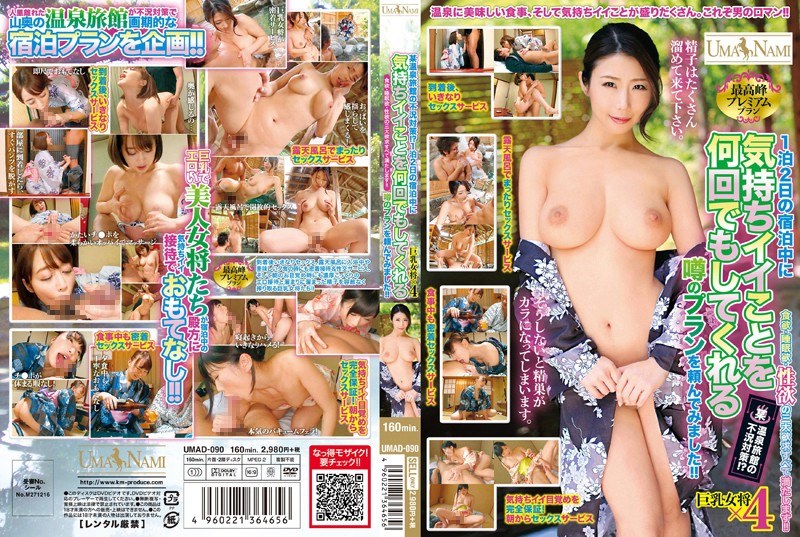 Porn Genre: Big Tits, Planning, Delusion, Landlady, Hostess, Hot Spring
Director: K Tarou
DVD ID: UMAD-090
Release Date: 2015-09-25
Production: K.M.Produce
Starring: Shinoda Yuu, Ootsuki Hibiki, Makihara Mana, Shinoda Ayumi
Original Name: Recession Measures Of Certain Hot Spring Inn! ?I Tried Asking The Plan Of Rumors That Brings A Feeling That Good Any Number Of Times During The Stay Of 2 Days 1 Night! !